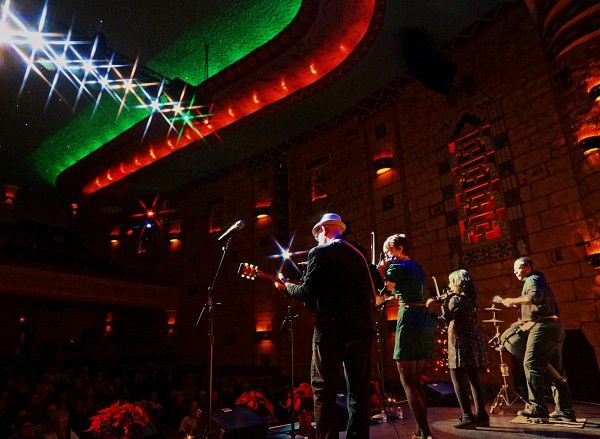 State Theater in Bay City, Michigan 11-26-16 (Photo by John Lough)

Dear Friends and Fans of Celtic Music,


We hope you are keeping warm and cozy as the winter winds bluster about. The view out the window may be bleak, but take heart; March is waiting around the corner.

We've been daydreaming about the month of spring awakening, with all signs pointing to St. Patrick's Day. It's time to grab your calendars and plan ahead for some musical fun in the coming month. There are new and exciting shows to share with you!
 
---
 
Here's the BBC March lineup:  

*Thursday, March 9, 2017*

Ram's Head Live Onstage

ONE NIGHT ONLY:
Co-bill with Enter the Haggis!
33 West Street
Annapolis, MD 21401 

Showtime: 8:00 PM / Doors open 7:00 
Ages: 21+

 
---

*Saturday, March 11, 2017*

Our debut performance in Victorian Jim Thorpe!
14 West Broadway
Jim Thorpe, PA 18229 

Showtime: 8:00 PM

Part of the Jim Thorpe St. Patrick's Parade Weekend Concert Series
---
 
*Friday, March 17, 2017*

Return engagement to a favorite room! 
St. Patrick's Day
"Third Time's the Charm Show"

101 Founders Way
Bethlehem, PA 18015

Doors and dinner: 6:00 PM / Showtime: 7:30 PM
---
 
Tickets available now for all performances.  Please click the link on a venue name above to reserve your seats. 
---
LATEST BBC HEADLINES:
"These Are the Days" named "Best American Band CD" by Jack Baker in the Irish American News (12-5-2016) 
"Madam I'm a Darling" charted as the #2 most played song for 2016 on the Folk-DJ charts (1-2-2017)
 
HOUSE OF HAMILL NEWS:

On February 23rd, Rose and Brian will open for the internationally acclaimed Irish band, Altan, at the Sellersville Theater in Sellersville, PA. Come out and cheer them on!

See their website for more upcoming House of Hamill shows in Massachusetts, New Jersey and Maryland. While you are at it, check out the hilarious videos that they created last year. Bet you can't watch just one!
---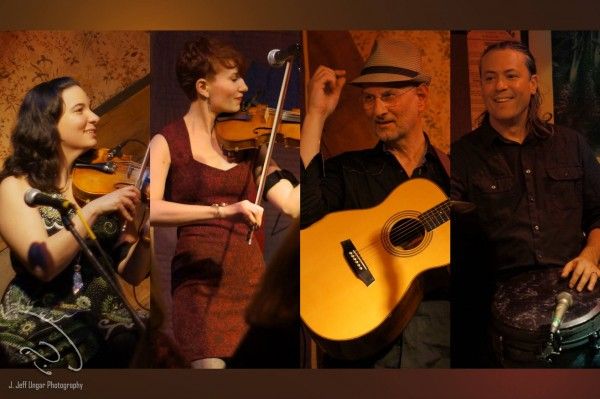 Godfrey Daniels 12-3-2016 (Photo by J. Jeff Ungar)

Friends, we can't wait to kick-off the 2017 music season with you. Music keeps our hearts strong and renews the spirit. We sure look forward to seeing you!
Love and cheer,
 
Rose, Amy, Lou and Pete 
http://www.cdbaby.com/cd/burningbridgetcleary6
http://burningbridgetcleary.com
 
Burning Bridget Cleary Upcoming Shows:
March 9, 2017: Ram's Head Live Onstage, Annapolis, MD 
March 11, 2017: Mauch Chunk Opera House, Jim Thorpe, PA
March 17, 2017: Musikfest Cafe at SteelStacks, Bethlehem, PA 
April 8, 2017:  OCC Music Concert Series, Wrentham, MA
---