Dear Friends and Fans of Celtic Music,
Summer Greetings All! It was a blast to see so many familiar faces at the Penn-Mar Irish Fest and the Celtic Fling. A special shout-out goes to all our new friends from the Greenville Scottish Games!


Today, we are thrilled to announce some new venues added to our 2016 calendar, as well as many beloved favorites. Grab some iced tea and mark in those dates!
 
2017 will bring some changes, with the band booking more selective, limited engagements. While all the members are commited to continuing Burning Bridget Cleary's musical venture, everyone's life committments continue to bloom and grow. (Yep, that's from "Edelweiss"!)

Rose will be completing her Master's Degree and launching a parallel career in counseling.  House of Hamill, her musical duo with Brian Buchanan, will continue as a part-time project. They are writing, producing, and releasing a new CD, entitled "Wide Awake" - due out in September. 
 
Amy continues to augment her teacher's portfolio by pursuing ever higher-level certifications. She also plays music with her boyfriend, Max and many other musicians in the NY area. They will often be found on Monday nights from fall to spring at the Iona Scottish Sessions in Brooklyn.
 
And the guys? Pete's family and drum business continue to grow. You may be surprised to learn that Pete is a busy drummer outside of our BBC family. And Lou - well, he becomes more of a devoted pizza and pistachio connoisseur every year. It's an all-consuming business!
 
We would not be here without YOU, our lovely friends and fans, familiar faces and sweet newbies. We are deeply grateful for your love, encouragement and support for the past 10 1/2 years!
 

We look forward to seeing your smiling faces soon.
 
---
 
On tap this week . . .  

*Saturday, July 23, 2016*

Harmony Presents!

Located in the underground theater of the Old Silk Mill, Hawley, PA

Showtime: 8:00 PM. Doors open 7:15.
Wine, beer, snacks and coffee catered by Cocoon Coffee House

 
---
*Sunday, August 7, 2016*
 
Volksplatz Stage 3:00-4:30 PM

Our 9th annual engagement at the wunderbar Musikfest!
---
*Friday, August 19, 2016*
Find us on the Main Stage at 5:10 PM - Friday Afternoon Concert

The 55th Annual Philadelphia Folk Festival
Held at the Old Pool Farm
Schwenksville, PA
---
For all show tickets and information, click the link on the venue name  OR check the calendar on our band website.
---
Love and cheer,
 
Rose, Amy, Lou and Pete
 
http://www.cdbaby.com/cd/burningbridgetcleary6
http://burningbridgetcleary.com
http://facebook.com/Burning.Bridget.Cleary
http://reverbnation.com/BurningBridgetCleary
Find us on Pandora Radio! 
Burning Bridget Cleary Upcoming Shows:
July 23, 2016:  Harmony Presents, in Hawley, PA
Aug 7, 2016:   Bethlehem Musikfest, Volksplatz Stage, Bethlehem, PA
Aug 19, 2016:  Philadelphia Folk Festival Friday Afternoon Main Stage, Schwenksville, PA
Sept 3, 2016:   Garden State Wine Growers Wine and Music Festival, Allentown, NJ
Sept 10, 2016:  World Cafe Live at the Queen, Wilmington, DE      
Sept 23-25, 2016:   Celtic Classic, Bethlehem, PA
Oct 29, 2016:  Pennsylvania Music Festival, Lake Harmony, PA
Nov 5, 2016: FOCUS Music Concert, Mt. Vernon, VA
Nov 12-13, 2016:  Maryland Irish Festival, Timonium, MD

Nov 19, 2016: Steel City Coffee House, Phoenixville, PA 
Nov 26, 2016: Holiday Concert at the State Theater, Bay City, MI
Dec 3, 2016: Holiday Concert at Godfrey Daniels Folk Listening Room, Bethlehem, PA
---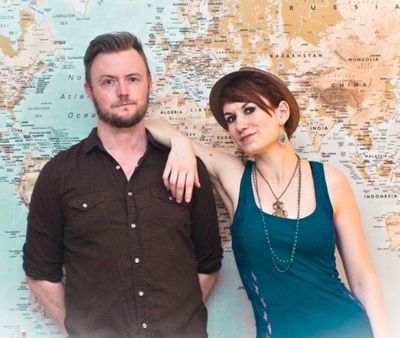 House of Hamill Upcoming Shows:
 
July 22, 2016: Showcase on Main, Elkton, MD 
Sept 3, 2016:  The Gilded Cupid, Jim Thorpe, PA