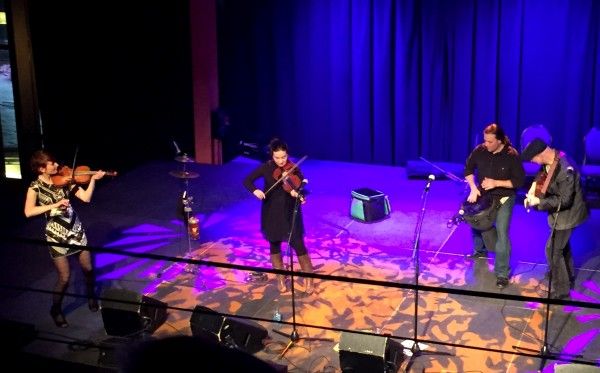 Musikfest Cafe  March 17, 2017
Dear Friends and Fans of Celtic Music,


We hope you are enjoying the summer. It has been quite a year for BBC, both personally and musically. You have been on our minds and in our hearts as we head into a time of transition.

Yes, there is news.

In the height of summer, there is a shift in the light, a subtle breeze, and you know a change is coming. After almost twelve years and five recorded albums, we feel it is a natural time to announce that BBC will take an indefinite leave of absence at the end of this year. It has been such an amazing run! 

Each of us is excited to explore different musical paths. Going forward, we will keep the Burning Bridget Cleary website and FB page updated with the band member's new ventures. Please look for us!


Rose will be performing, writing and recording music with her new husband, Brian Buchanan (Enter the Haggis), in their band, "House of Hamill". If you would like to get occasional email updates from them, it's easy to sign up for their email list on their website. 


Amy is passionate about spreading the love of music through teaching violin. Her unique fiddle & vocal stage talents will continue to be in high demand. You can follow Amy's journey on her FB music page for now, with a new website in the works for September.


Pete will be stretching his wings with new bands, and he'll be knocking 'em dead playing some local hockey. Ouch!? Follow Pete's exploits on his Facebook page. 


Lou will continue his quest for the perfect pizza, searching the internet for new hair growth techniques, and will eventually start the world's first Burning Bridget Cleary tribute band.
---
But wait! We have a few more fun performances lined up, so please mark your calendars and come out to say hello at one of these shows:
---
 
BBC performances to close out 2017:  

*Saturday, August 5*
Volksplatz Stage
Bethlehem, PA
Showtime: 4:30-5:30 PM
---

*Friday-Sunday, September 22-24*

 The Celtic Classic
Bethlehem, PA
The Largest Free Celtic Festival in the U.S.A.
BBC Celtic Classic Stage Schedule:

Fri:   4:15 on the Grand Pavilion
        8:15 on the Celtic River Stage
Sat:  4:30 on the Grand Pavilion
Sun: 12:00 in the Ice House
---

  *October 6-8, 2017*
(Burning Bridget Cleary will be in attendance on Sat/Sun of the weekend)

Fall 2017 Acoustic Getaway

Near Hackettstown, NJ

A weekend of camping fun, workshops, folk music & camaraderie
See website above for details and registration


---
 
*Sunday, November 19th*
The Old Brogue Celtic Concert Series
 760-C Walker Road
Great Falls, VA 22066
Doors open 10 minutes before the show 
Full dinner menu and full bar available during the concerts 
$10 per person food/beverage minimum 
Purchase Full Series or Individual Concert Tickets - on sale in September

Two shows: 4:00 PM & 6:00 PM
---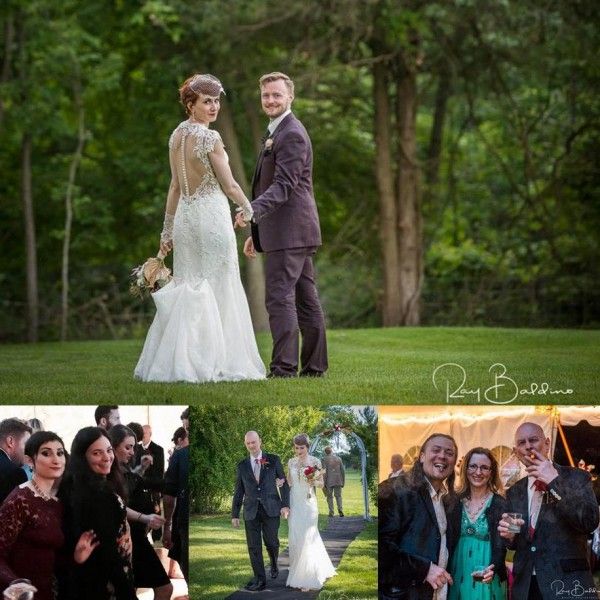 Rose and Brian's Wedding Day June 3, 2017
 
---
House of Hamill Upcoming Shows:
Saturday, August 12: Celtic House Concert in Clearwater, FL
Sunday, August 13: Celtic House Concert in Melbourne, FL
Saturday, October 21: Steel City Coffee House in Phoenixville, PA
---
Friends, old and new! We can't wait to see you again in the upcoming months. It has been our sincere pleasure to entertain you with Celtic music over these last 12 years. Your encouragement has been our greatest inspiration! Keep smiling and dancing always, and let's stay in touch. 
Love and Cheer,
Rose, Amy, Lou and Pete